Stockton Property Management by New Bridge Management
We Are the Bridge Between Your Real Estate Investment Goals and Your Results with Stockton Property Management
Stockton Property Management Services for Rental Investors
Learn About Our Property Management Services in Stockton, CA
The New Bridge Stockton Property Management team knows how to communicate and help you make decisions that create more profit for your investment property. We work well with owners, investors, tenants, vendors, and other community partners to protect your home, maintain its condition, and increase its value.
Support at Every Step of the Investment Cycle
To help you succeed as a rental property owner in Stockton, we need to understand your expectations. We'll discuss what you're hoping to gain from your investment property, and how long you plan to rent it out. This will help us manage your home better and keep your success in mind through every step of the investment cycle.
Increase Your ROI With New Bridge
Professional Stockton property management is about more than collecting rent and scheduling maintenance. It's our job to help you increase your ROI, which means looking for opportunities to help your property earn more while keeping expenses down. We price your home correctly, minimize vacancy and turnover times, and provide preventative maintenance that keep repair costs in check.
Stockton Property Management with Custom Plans
Whether your property is in Stockton or another surrounding city, no two rental properties are exactly alike. It doesn't make sense to manage every home the same way. Our management plan will fit your needs and serve your home. We're here to provide exceptional property management services for Stockton rental investment owners that exceed your expectations.
Stockton Property Management You Can Trust
At New Bridge Management, we create connections, develop relationships, and provide high-quality Stockton property management services throughout Merced, San Joaquin, and Stanislaus Counties. We've been leading the industry since 2009, and we pride ourselves on providing personal service that's completely customized to you and your property. Rental Property Owners in Stockton, Modesto, Tracy, Manteca and elsewhere in the Central Valley know that we put you, first.
One of the most common questions we get from property owners is, "How much can I rent my property for?" Understanding how to properly set your rental price is key to having a successful landlord experience. If you want some help determining the best rental price for your home, click the button below and our team will be more than happy to help you get this information.
Stockton Property Management for Renters
We believe in respectful, long term relationships with tenants. When renters need a place to call home, they can turn to New Bridge Management for help finding the perfect place. Talk to us about what you're looking for and what kind of neighborhood you want. A one-bedroom? A condo in? No matter your Stockton housing needs, our team is here to help make rental living stress-free and easy.
Our Current Tenants
Our tenants have an easy time communicating, paying rent, and making maintenance requests by using their online portal. You can schedule rent payments, follow up on repairs, and send us a message. We're here to answer questions and provide any help you need.
Our Future Tenants
Whether you're new to the area or looking for a new home, let us help you find the perfect place! We'd be happy to show you our available properties, walk you through the application process, and help you feel comfortable in your new home.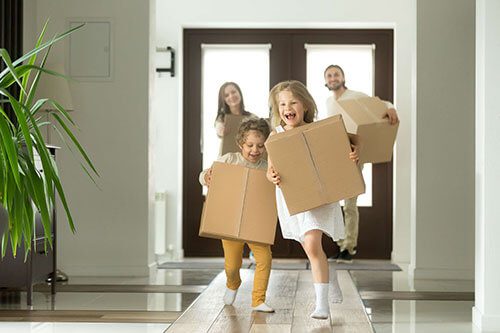 What People Are Saying About Us
Want to Learn More About New Bridge Management?
If you'd like to learn more about our properties and what it's like to work with New Bridge Property Management, get in touch. We'd be happy to talk more about our rental properties, our application requirements, and our leasing process.