Turlock Leasing and Tenant Placement
Our goal during the Turlock leasing process is to find, place, and retain the best possible tenants for your property. We know this increases your earnings and reduces your expenses. To be effective, the process requires a series of initial steps.
Before we can show your property, screen applications, and sign a lease with a great tenant, we need to get your property ready for the rental market. You need to grab the attention and the imagination of the best tenants out there, and to do that, you need an attractive, well-maintained home that's safe, habitable, and appealing. Our experienced leasing team specializes in evaluating properties and recommending upgrades.
Once your home is ready for the rental market, we are quick to price, advertise, show, and screen. We make sure we only place well-qualified tenants who meet our high standards.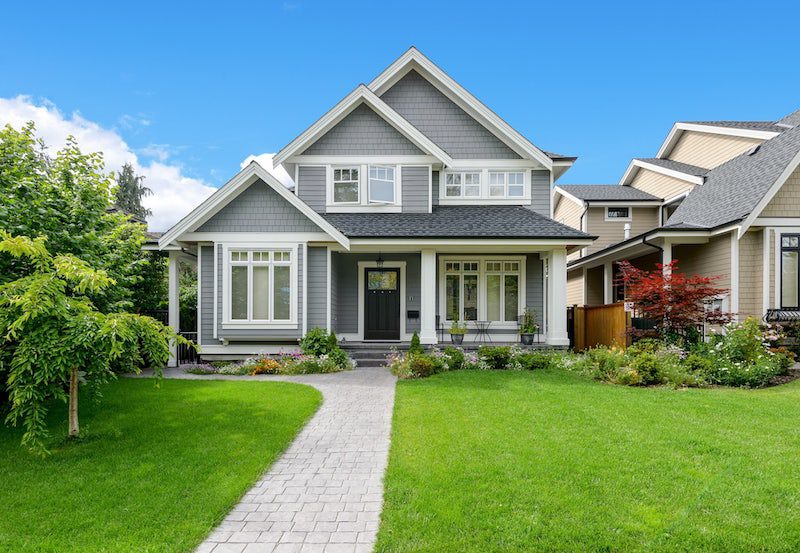 Preparing Your Property for the Rental Market Reduces Vacancy
Vacancy is expensive, and we want to avoid it. Our process is designed to limit the amount of time your home is unoccupied. We want to place residents and we want to start collecting rent for you.
Read More »
That's why we start with a careful inspection of the property. This comes first because we only get one chance to make a first impression, and first impressions count.
As our team closely evaluates your property, we'll make some recommendations. This shouldn't be a cause for concern; we aren't going to ask you to remodel the home or add on a couple of bedrooms. Most of our suggestions will be cosmetic and cost-effective. For example, fresh paint and updated floors always increase rental value and attract better tenants.
We also make sure that everything is working the way it should. No good tenant wants to move into a home with appliances that aren't working or a water heater that's rusting and leaking. Our inspection results in lower maintenance costs because there's nothing deferred. When we begin showing your Turlock rental home, we want it to be in excellent condition. We want it to appeal to the best possible tenants.
We take care of all that at New Bridge Management, and the result is a faster, improved, and more profitable leasing experience.
Leasing in the Glenwood, Sierra Oaks, and Woodhaven neighborhoods and throughout Turlock.
Advertising and Marketing Your Turlock Investment for Well-Qualified Renters
Once your property is ready for the market, we focus on strategic marketing and a strong online presence. Photos are important. The prospective residents scrolling through ads are seeing many options, and they're looking at photos first. The pictures are important.
Read More »
You can count on us to take great marketing pictures with brilliant lighting and suitable angles. Future tenants will get an accurate idea of how everything looks, and your photos will inspire them to schedule showings. We use pictures to show the inside and outside of the property, the kitchen, bedrooms, bathrooms, and any special features that need to be highlighted such as upgrades, outdoor space, or garages.
After the pictures are selected and the description is written, we'll make sure your listing shows up on all the popular rental websites that good tenants are using. This includes Zumper, HotPads, Zillow, and Trulia. We also feature your listing on our own website, and we share your available property with our wide network of real estate professionals in and around Turlock.
There's fast follow-up when inquiries begin rolling in. We schedule showings, share rental criteria, and collect applications. Before they apply, prospective tenants know exactly what we're looking for and what standards they'll have to meet to be approved.
Tenant Screening that's Fair, Consistent, and Compliant
As you may have noticed, it's getting more complicated and a lot riskier to rent out a home in California. The laws are strict, and they're always changing. This has made it easy for landlords to make a mistake in the screening process, and those mistakes are always costly. At New Bridge Property Management, we understand the fair housing laws. We keep up with the courts and the legislative changes.
Read More »
Our tenant screening process is still rigorous. It's reliable and well-documented. We examine:
Nationwide eviction history.

Recent nationwide felony convictions.

Review of credit history and report.

Employment and income verification.

Verifying rental history.
Finding the right resident is one of the most important things we do as your Turlock property managers. You need reliable screening data and consistent expectations, and that's what we deliver during our screening and leasing process.
Screening Turlock tenants in zip codes like 95380, 95381, and 95382.
What People Are Saying About Us
---

Sep 21, 2023
Survey
-
Marisela
-
New Bridge Management

Sep 19, 2023
Survey
-
Helen
-
New Bridge Management

Aug 25, 2023
Google
-
Travis
-
New Bridge Management

Jul 21, 2023
Survey
-
Brandi
-
New Bridge Management

Jul 18, 2023
Google
-
Jody
-
New Bridge Management
Want to Learn More About New Bridge Management?
If you'd like to learn more about our properties and what it's like to work with New Bridge Property Management, get in touch. We'd be happy to talk more about our rental properties, our application requirements, and our leasing process.
"*" indicates required fields